The Durham Regional Police's Central East Division is located at 77 Center St. N. in Oshawa.
Knife fights have increased but shots have decreased, the Oshawa Council heard at Durham Regional Police Service's 2021 Annual Review.
The long police presentation on Monday, November 22nd, highlighted several interesting trends in the city and raised questions from some city councils about how the north end is being monitored.
Here are three interesting highlights:
1. Crime trends in Oshawa
• The number of knife wounds has increased.
• The number of violent crime is declining overall (there has been a slight increase in some areas of northern Oshawa).
• Property crime and burglary have decreased.
• The number of car collisions in the city has decreased.
• The police have noticed a slight increase in driving disabilities.
• There was a decrease in firearm discharges in 2021.
"Our frontline patrolmen are catching a lot of the guns," said Insp. Dave Saliba, officer in charge of Central Division East.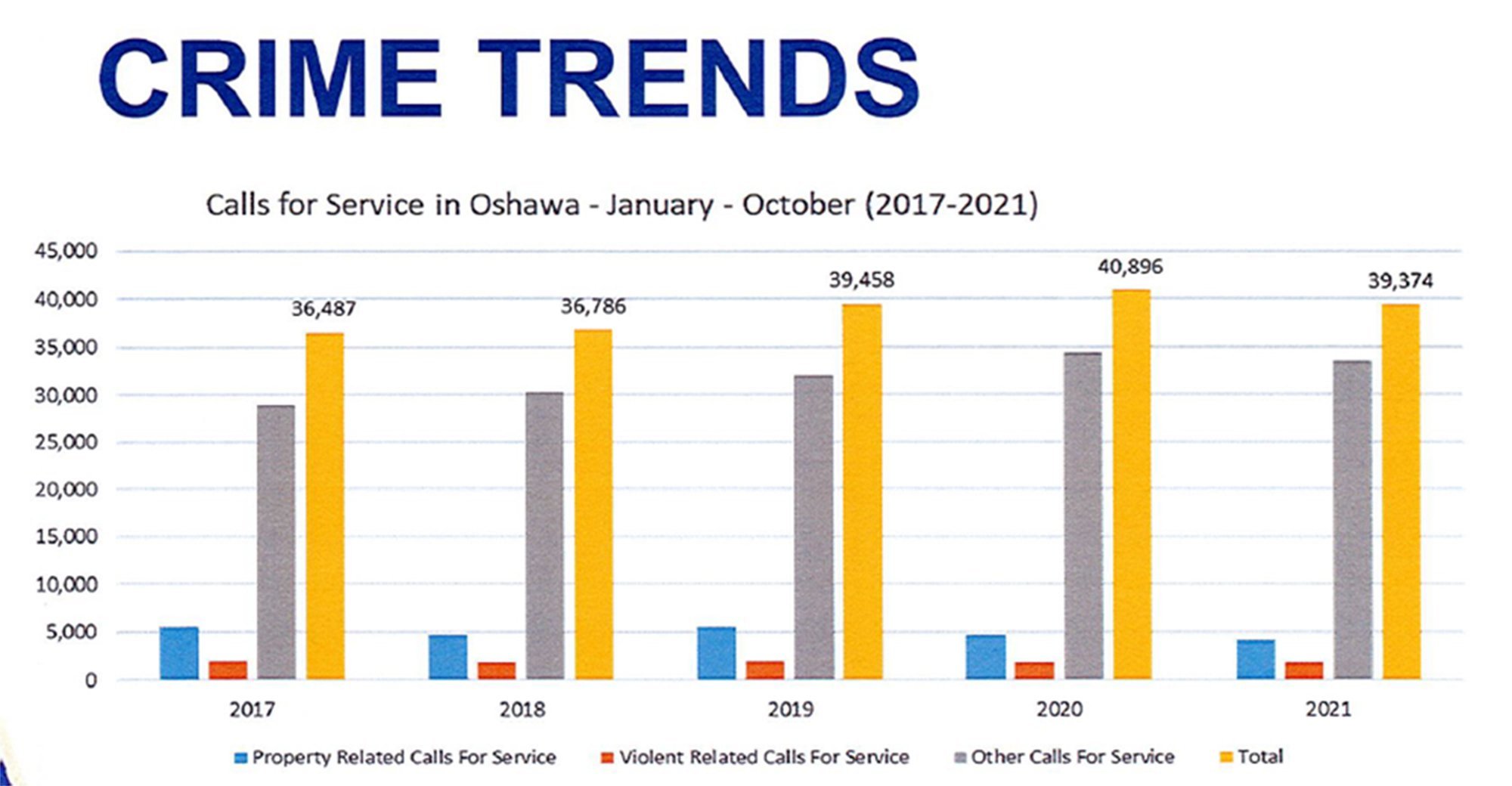 2. Drug trafficking in North Oshawa
• From March 2020 to March 2021, police investigated drug trafficking in cocaine and fentanyl in north Oshawa (called Project Verona).
• Police confiscated US $ 23,230 in cash, two small arms, and amounts of fentanyl and cocaine.
• Two people were arrested and faced with 42 charges.
3. Does the growth in North Oshawa justify a new police station?
• Staffing is a problem. The number of officers does not increase with population growth.
• Officers start and finish their shifts at the station, but the overall time they spend in a police station is minimal.
• The police spend most of their time on the street facing challenges in the community.
"It's not about bricks and mortar, it's about understanding the challenge areas and making sure we have the resources to address those challenges," said Saliba