Gangster Cheese's Matthew Mahon is open at Urban Market Picks in downtown Oshawa. June 11, 2021
Downtown Oshawa has a new spot for food trucks.
Urban Market Picks on Simcoe and Bond Streets has opened a mini food truck alley with space for three trucks.
"We wanted to bring more opportunities into the city center. This covers the need in one place for a quick gourmet lunch, "says Melinda Lemay, Creative Director of Urban Market Picks. "This is an extension of our marketing activities and offers support for small businesses."
There are now two food trucks in the room – Portobello Road and Gangster Cheese – with space to add a third.
The menu at Gangster Cheese includes gourmet grilled cheese, poutine, wings, and mac and cheese sandwiches.
You can find grilled cheese sandwiches coated in everything from lobster to chipotle pulled pork.
Owner Matthew Mahon says "by far the most popular menu item" is grilled McGangster cheese, an interpretation of a Big Mac made with seasoned ground beef, smoked bacon, dill pickles, and gangster sauce.
Gangster Cheese also has a mobile truck for catering and events and plans to launch a third truck with a different concept soon.
Vegan wood fire pizza with a sourdough crust is served at the Portobello Road Truck.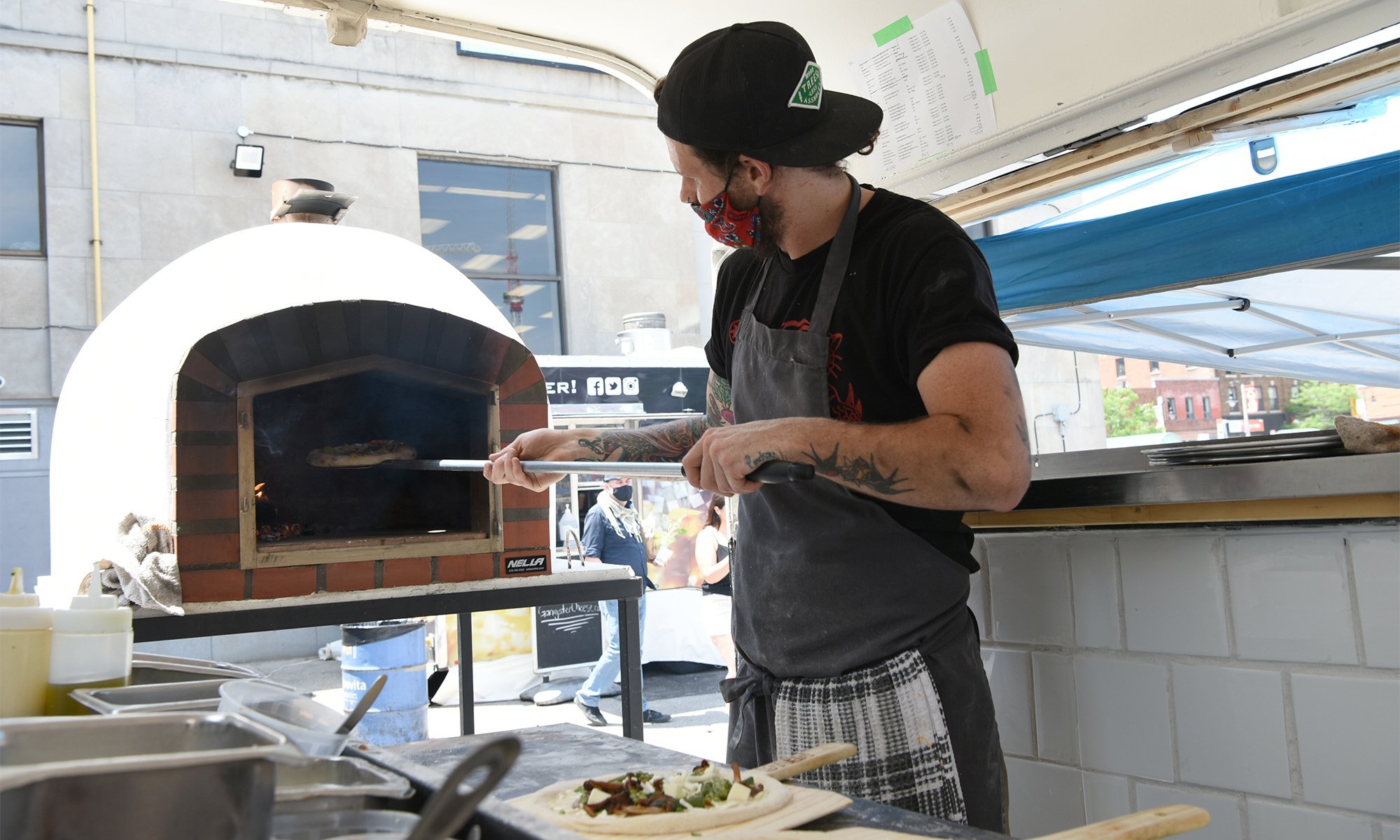 "The dough is made with a Kamut organic flour mixture that contains little gluten. It's fermented for 48 hours, which is essentially what digests most of the gluten, "says co-owner Lindsay Van Camp. "It not only gives the dough depth of flavor, it is also easier to digest and enables us to absorb nutrients in the flour more easily. The fermentation process also produces intestinal-healthy Lactobacillus bacteria. "
The main restaurant on Portobello Road opened in March in downtown Oshawa and offers pre-made, plant-based meals with no meat, dairy, sugar, or processed ingredients.
There's also a new addition to Urban Market Picks, where the Nexus Coffee Company has opened a coffee shop serving specialty coffees, baked goods and ice cream.
Urban Market Picks opened on April 20th.
The "upscale grocer meets boutique marketplace" features local and Canadian vendors selling everything from fresh produce and bread to gourmet popcorn and donuts.
We want to find out more about your favorite Durham restaurants! Old favorites, hidden gems, new restaurants, great food trucks – send your great food to reporter Jillian Follert at [email protected]