Co-owner Alex Van Camp recently opened Portobello Road in downtown Oshawa, offering wholesome, plant-based ready meals without meat, dairy or eggs. March 18, 2021
In the kitchen on Portobello Road, you may find dozens and dozen of neatly portioned containers of cottage pie topped with a bright orange mashed sweet potato.
Or maybe Jamaican jerk tofu with flavored coconut rice, red beans, and pineapple.
The menu at this new Oshawa restaurant changes weekly, but the basic idea is always the same – pre-made, plant-based meals with no meat, lactose or processed ingredients.
"We feed ourselves and our two children too," says Lindsay Van Camp, who owns Portobello Road with her husband, Alex Van Camp, a long-time chef. "We love to eat like this and we want to share that with people."
The idea for a restaurant came about when the couple started cooking plant-based meals for friends and family during the pandemic.
Fast forward to March 8th and Portobello Road opened its doors at 23 Bond St. E. in downtown Oshawa.
Many of their customers are vegans or vegetarians – but Van Camp says there are also many meat eaters who want to add more plant-based meals to their diet due to health problems like high cholesterol, diabetes, or digestive problems.
"There has been a pretty big shift. Lots of people understand that this is a more ethical and sustainable way to eat, "she says.
New menus are published every Tuesday on social media and are also available via a QR code on the front window of the restaurant.
Collection takes place on Tuesdays and Fridays. Walk-in specials will also be available shortly.
"We try to run a low-waste business and by pre-ordering we know exactly how much to cook," explains Van Camp.
Recent menu items included a barbecue chickpea salad with romaine lettuce, grape tomatoes, corn, carrots, and avocado ranch dressing; a poke with roasted beets, edamame, sushi rice and flavorful plant-based mayo; and dill potato salad with smoky tempeh.
There are also soups, smoothies, fresh juices and gluten-free dessert breads.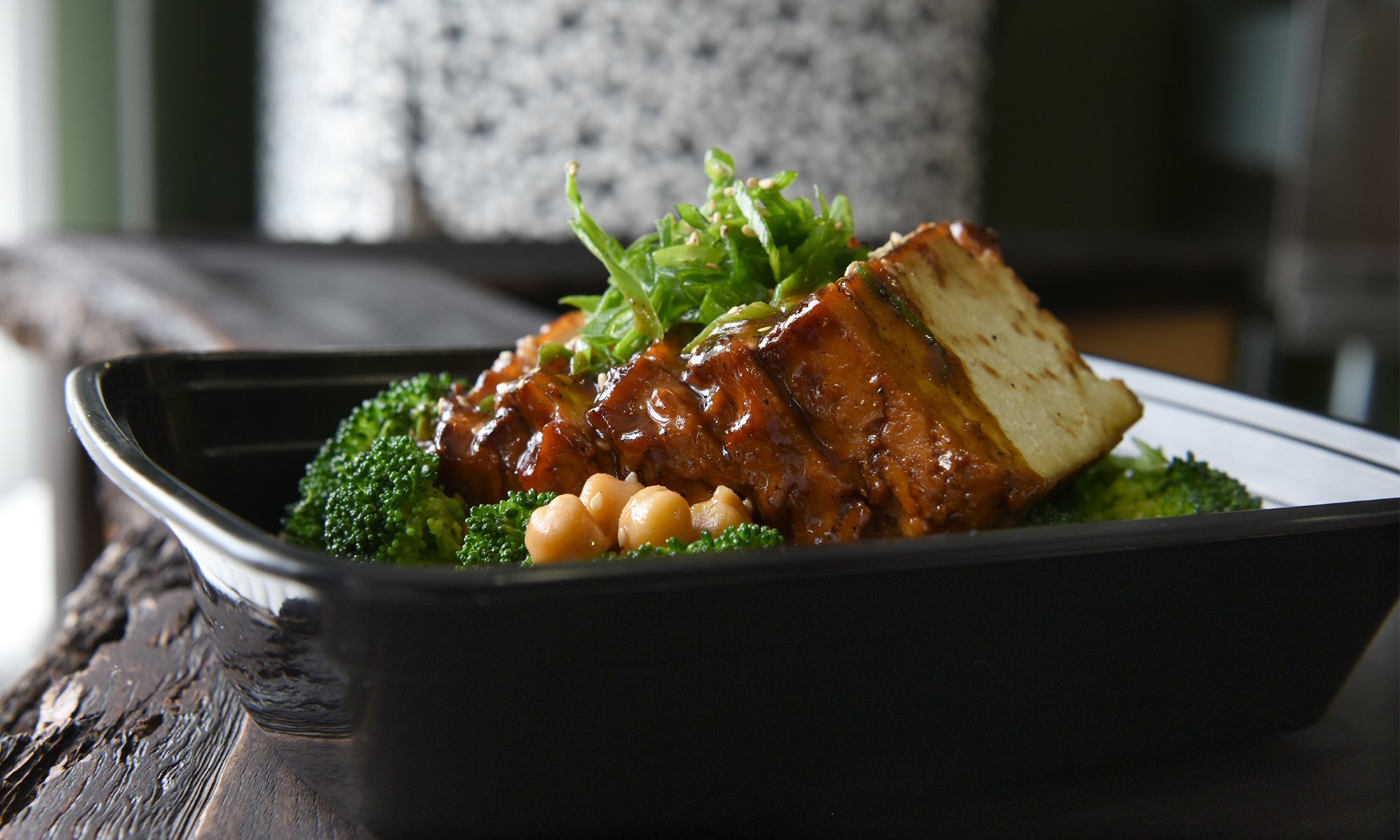 The Van Camps plan to grow their own mushrooms in the restaurant using coffee grounds as a substrate. It's not a common request, so they're working with the city and health department to come up with a plan for growing it indoors.
Another goal is to become a zero waste company.
After learning that Oshawa City does not collect green garbage cans from restaurants, they agreed to give their organic waste to a local community garden for composting instead of throwing it in the trash.
We want to learn more about your favorite Durham restaurants! Old favorites, hidden treasures, new restaurants, unique food trucks. Send your delicious food to reporter Jillian Follert at [email protected]