Julie Eves at Bulldog Pub and Grill in Oshawa has worked behind the scenes throughout the pandemic to help boost business for troubled local restaurants, including creating a coupon book. 17.09.2021
It was February 2020 when Julie Eves and Victor Selvaratnam took ownership of the Bulldog Pub and Grill in Oshawa.
Little did they know that the pandemic was going to turn the hospitality industry upside down in a few weeks' time, excited to start a new business.
"You do what you have to do to keep going," says Eves, looking back over the past 18 months. "If you have a passion for something and love it, you will make it work."
The couple are definitely passionate about their restaurant – and they're also passionate about their community and other businesses during a difficult time.
In December 2020, Eves launched the first of several initiatives designed to boost business for other restaurants.
She designed a passport program with 16 local restaurants. Customers received a stamp with every visit and entered raffles with a complete passport card.
"My goal was to bring people to new places that they might not know yet," explains Eves.
Her latest project is the Durham Savings Check Book.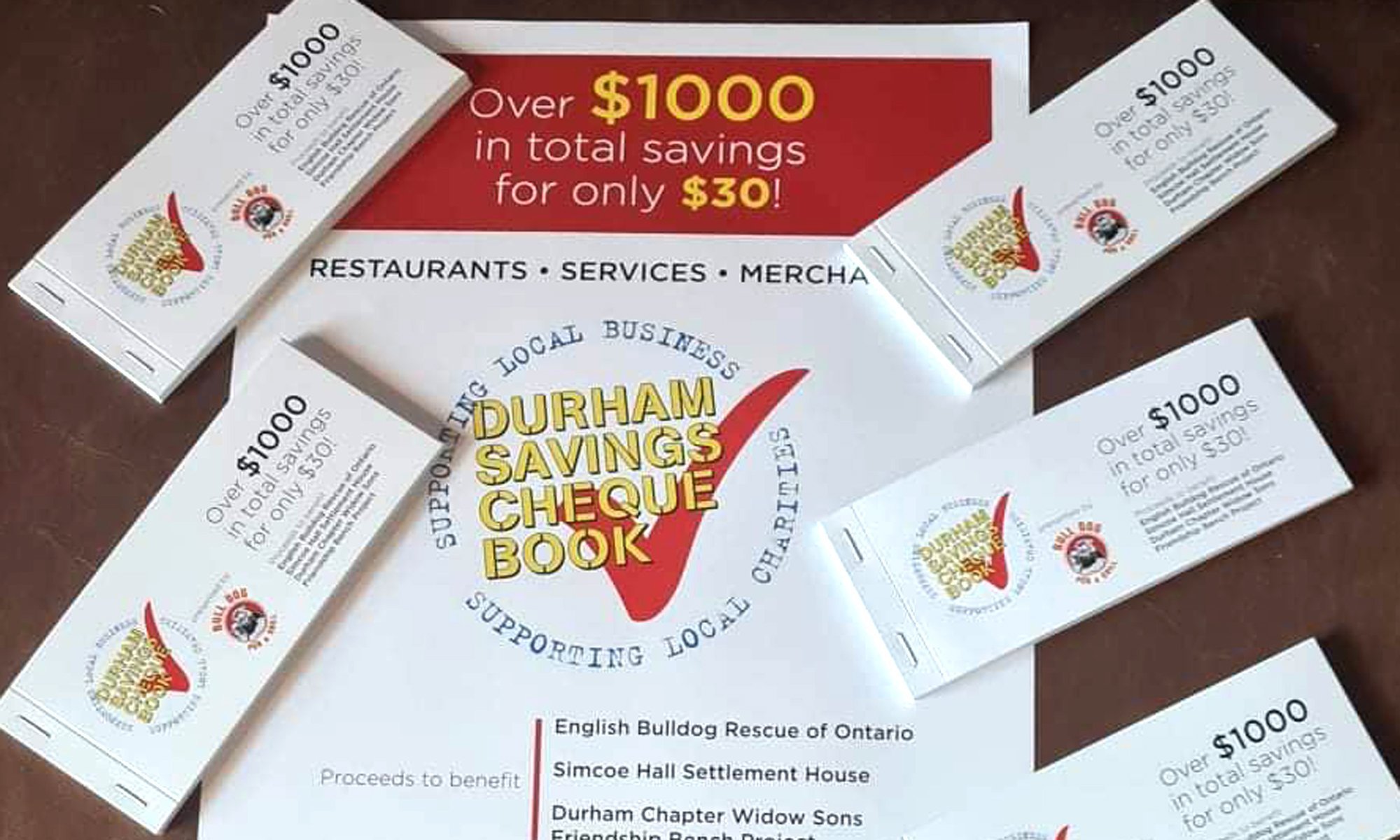 For $ 30, the book includes vouchers worth more than $ 1,000 in savings from two dozen local businesses, ranging from restaurants and ice cream parlors to spas and printing services.
The coupons are valid through December 31 of this year and 100 percent of the proceeds will go to charities, including the Simcoe Hall Settlement House.
"Even if you only use a few of them, you will get your money's worth. It helps a local business just survive and it helps charities, "says Eves. "We try to give back and help as much as possible. We've only been here a year and a half, but this community is absolutely fantastic and we want to do our part. "
Since taking over the restaurant, Eves and Selvaratnam have refined a new Bulldog menu that includes pub classics like wings and burgers, as well as unique creations like the signature homemade chicken curry rolls.
They will also convert the space in the unit next door into a private party room.
Durham Savings Check Books can be purchased at the Bulldog Pub and Grill, 600 Grandview St. S., Oshawa.
We want to learn more about your favorite Durham restaurants! Old favorites, hidden gems, new restaurants, great food trucks. Send your delicious food to reporter Jillian Follert at [email protected]